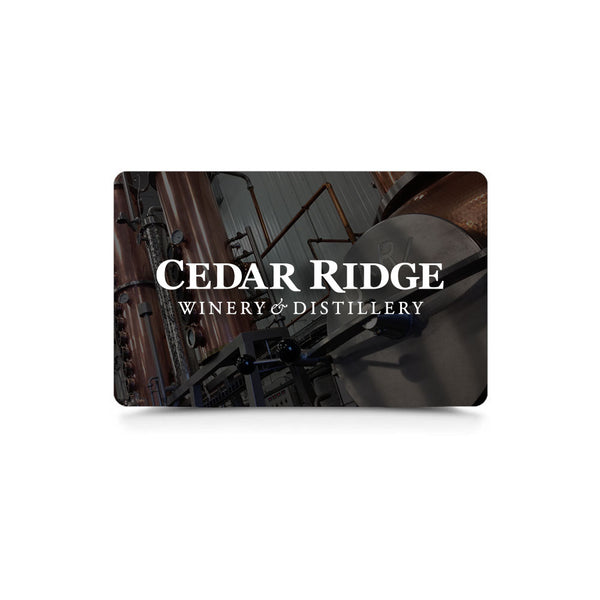 Gift cards can only be redeemed in-person at Cedar Ridge, or by phone.

--
 **For every $100 in gift cards get $20 gift card free.**
$100 Cedar Ridge Gift Card
*If you would like us to ship the card directly to the recipient, please include Recipient's Name, Address and any special note you would like to include with the gift card in the 'Additional Information' section at checkout. Otherwise, your gift card will be shipped to your billing address.